Home

»

Katana

»

Japanese Samurai real Katana sharp steel blade Shirasaya Harukuni Hokuso antique
Japanese Samurai real Katana sharp steel blade Shirasaya Harukuni Hokuso antique
Product Description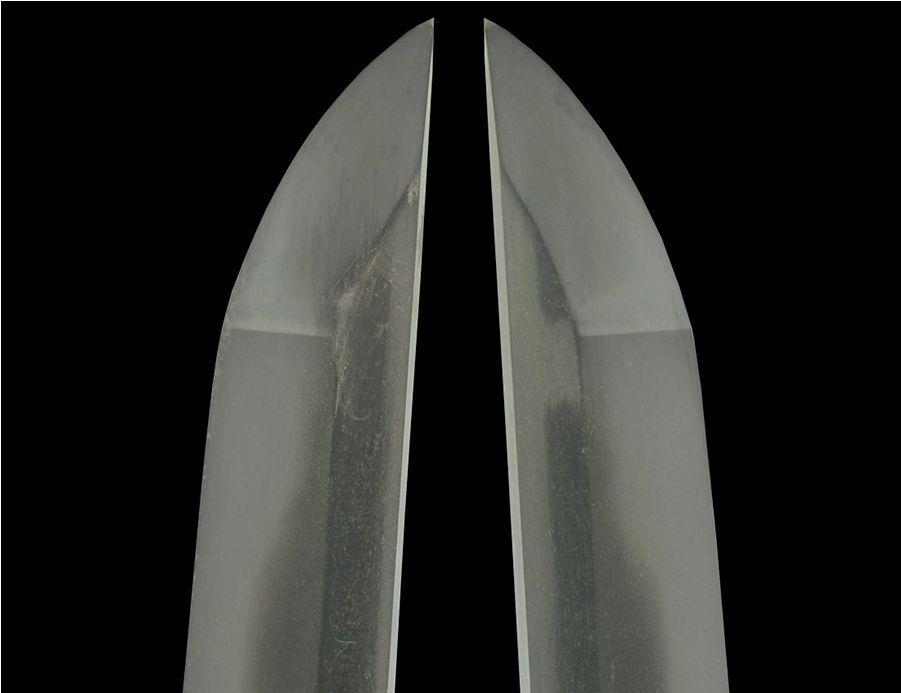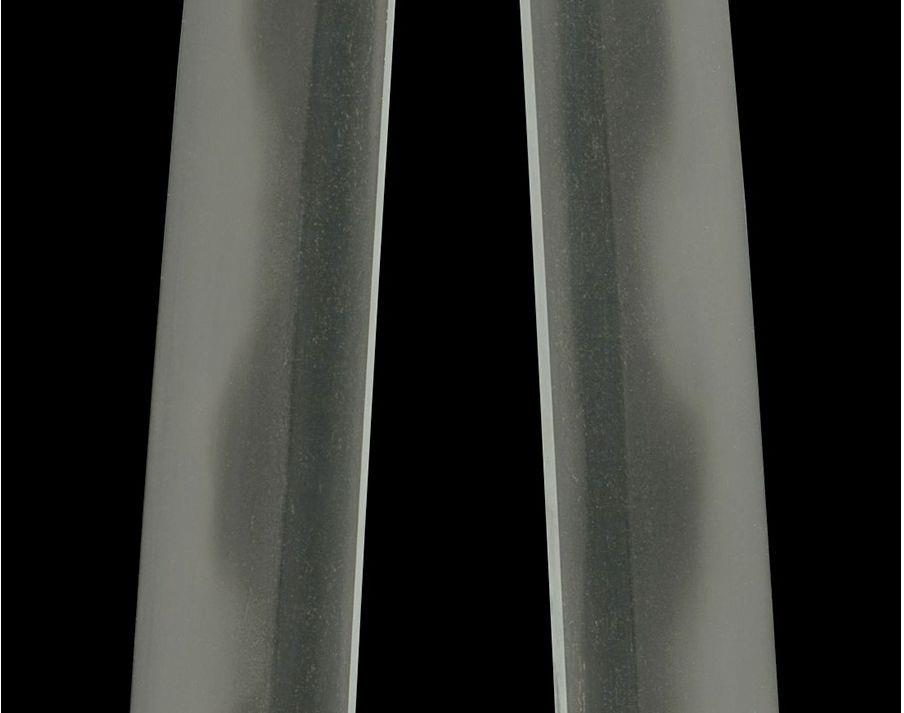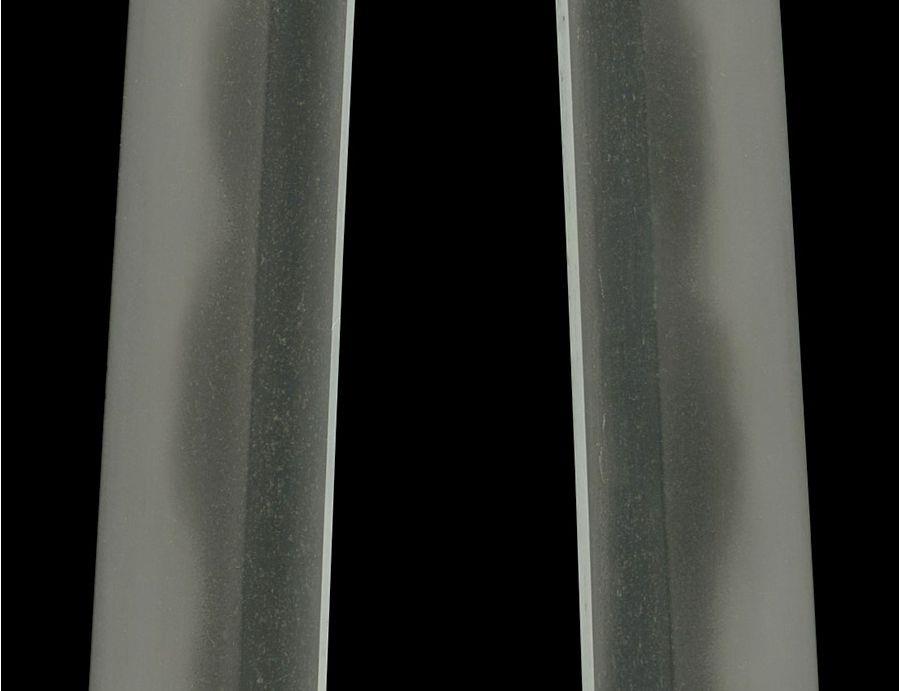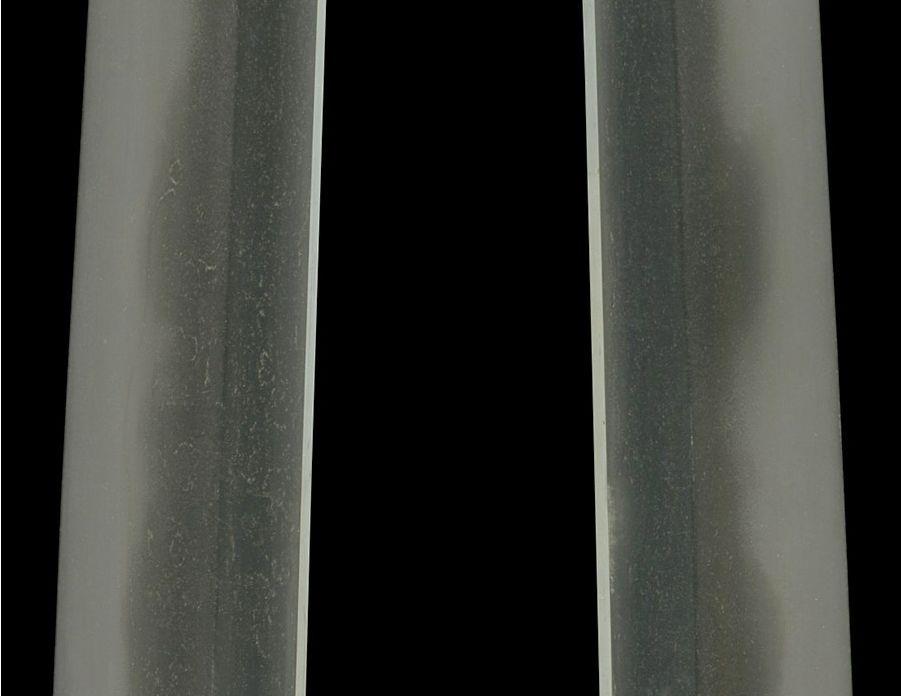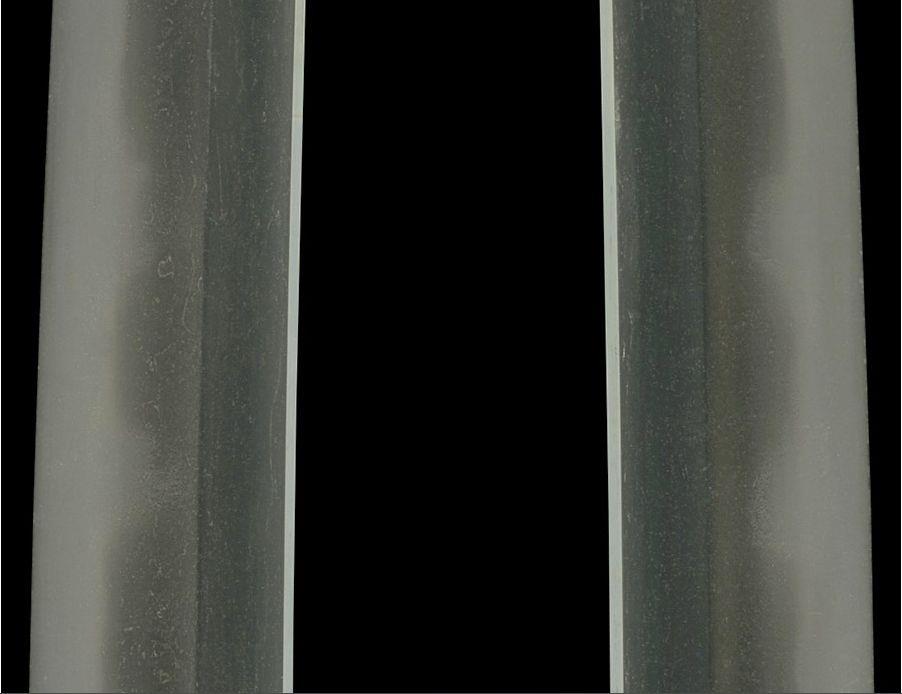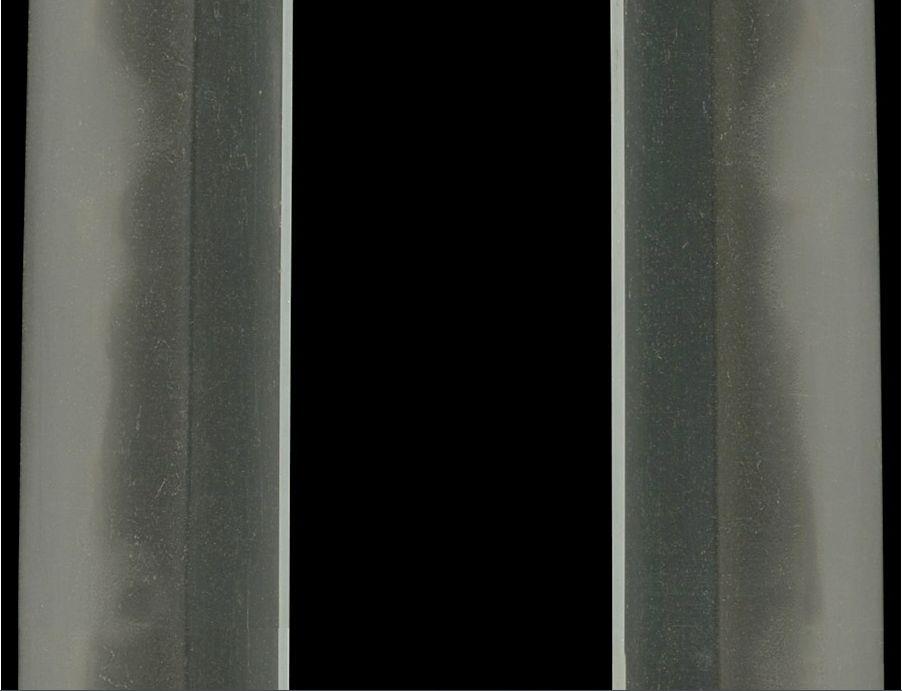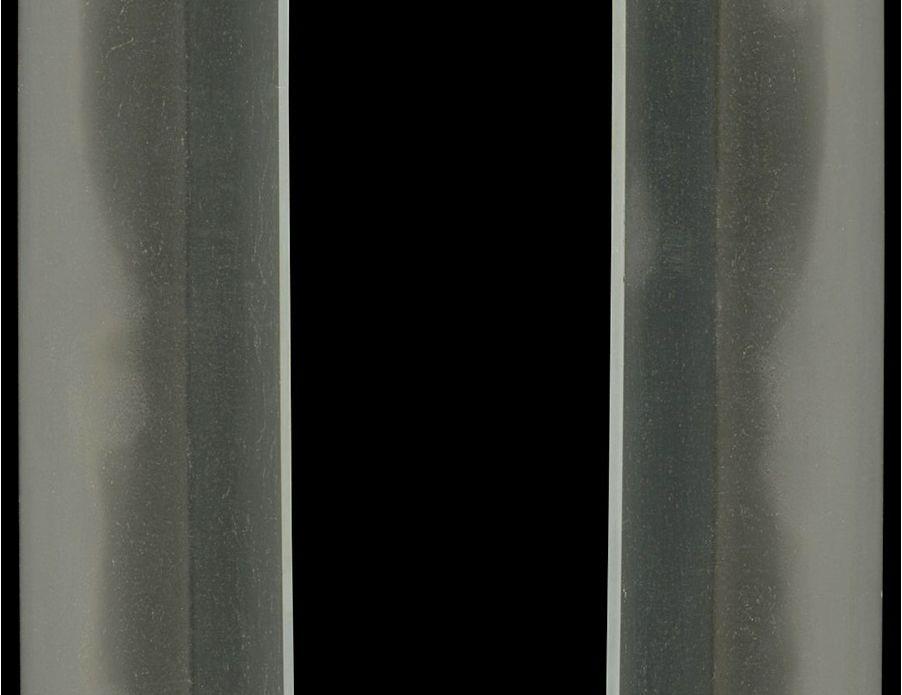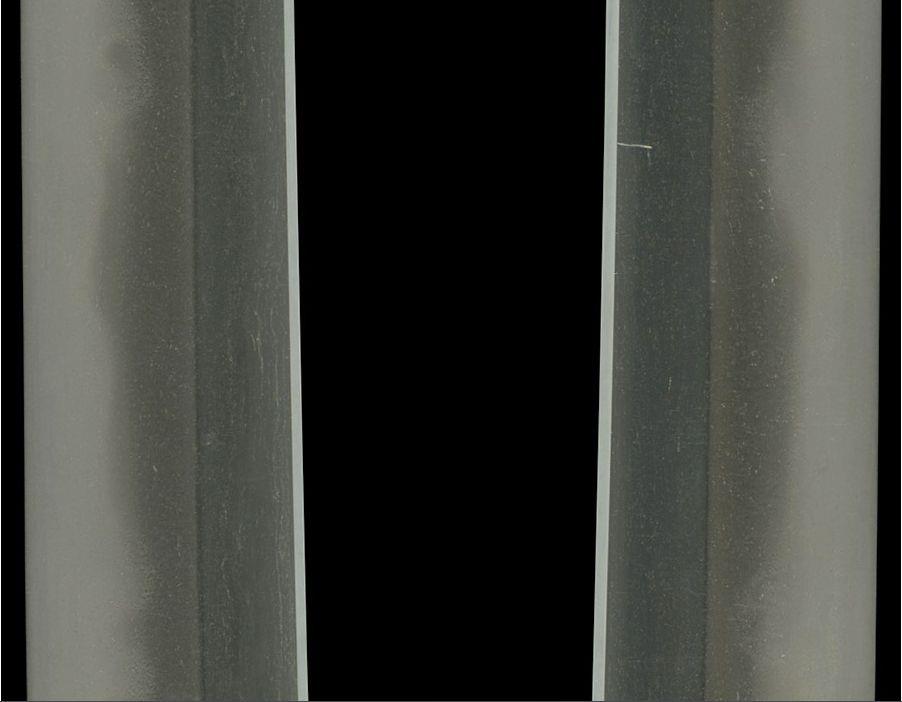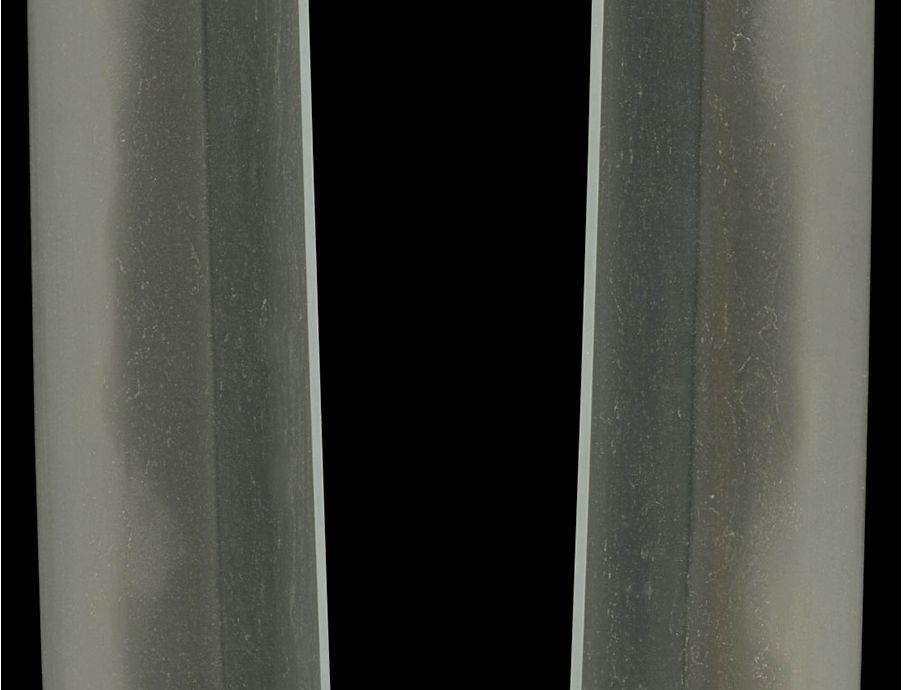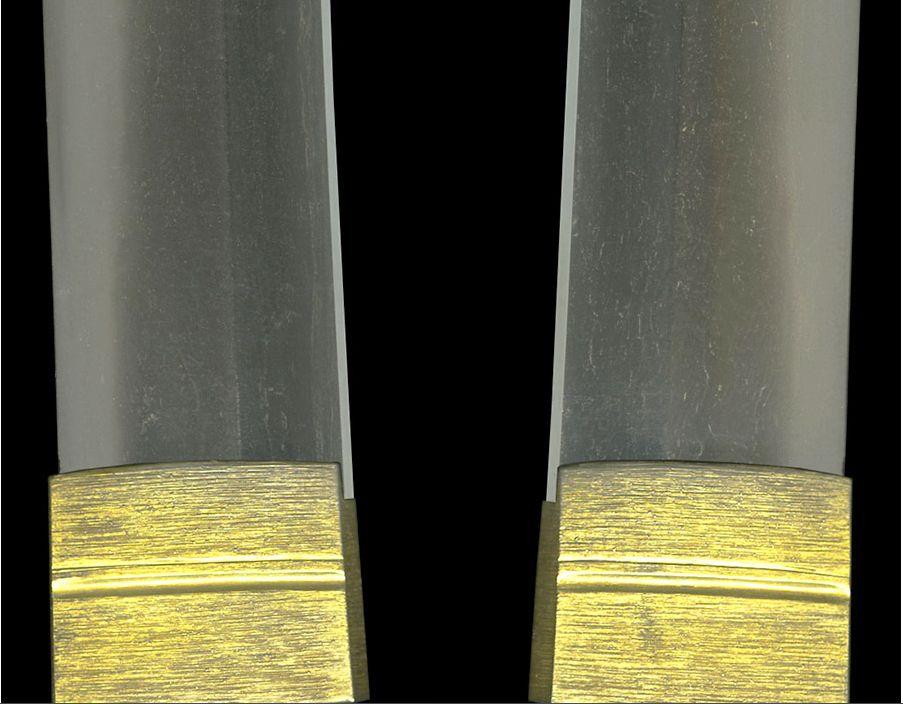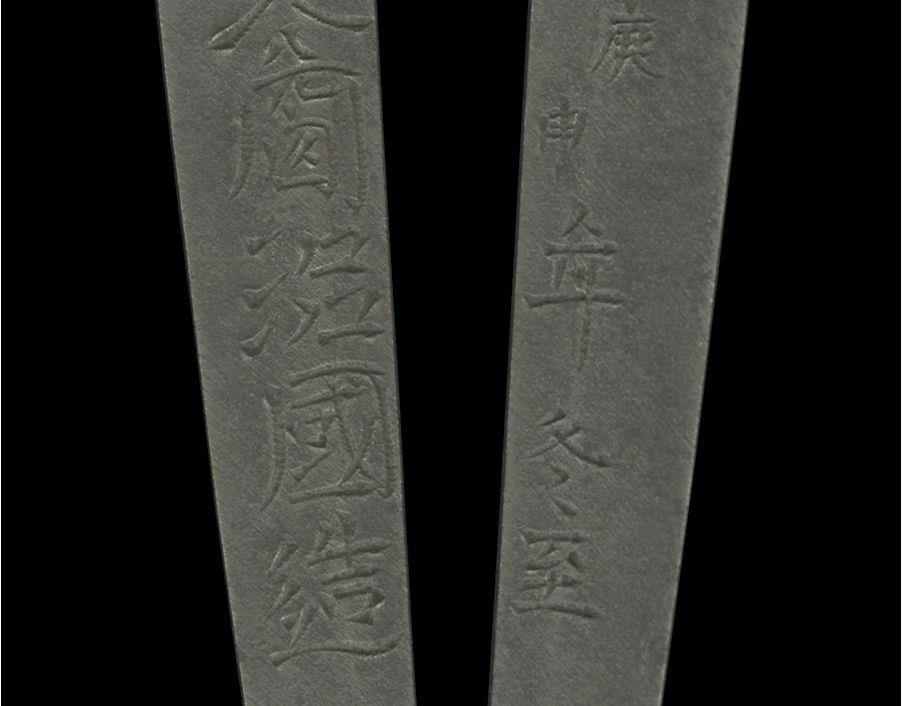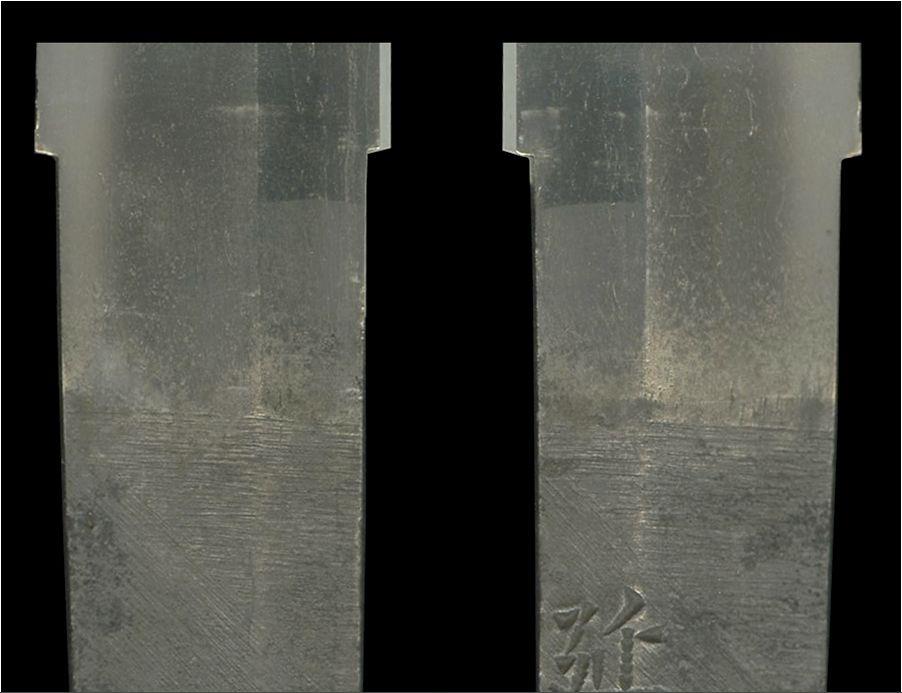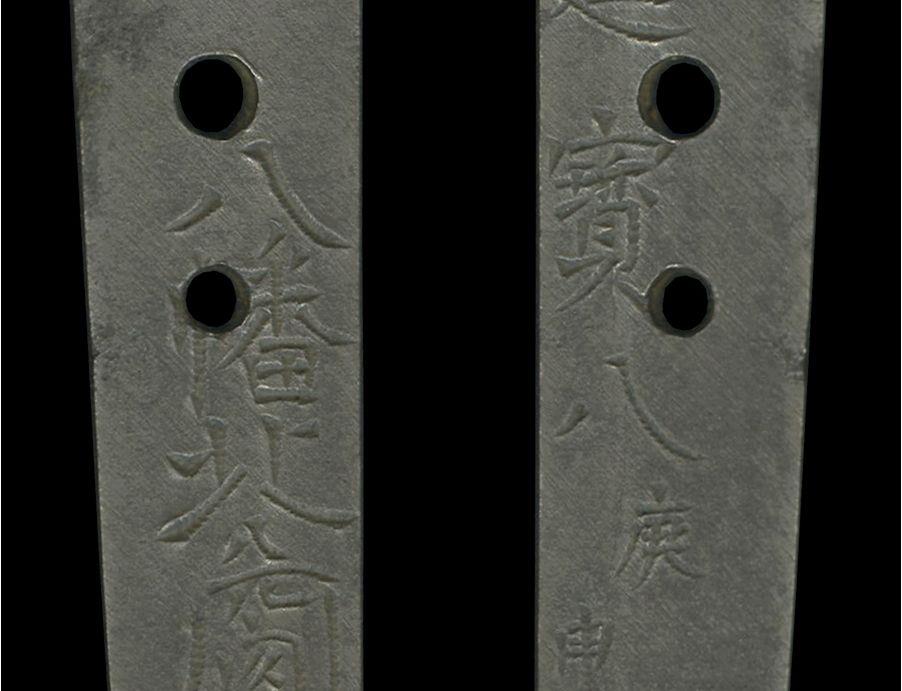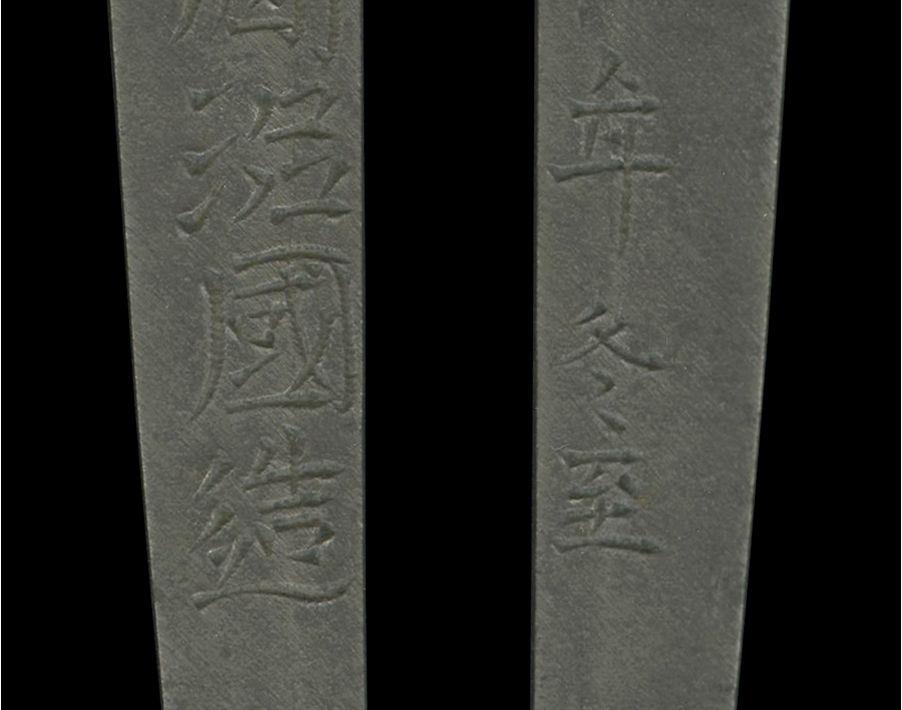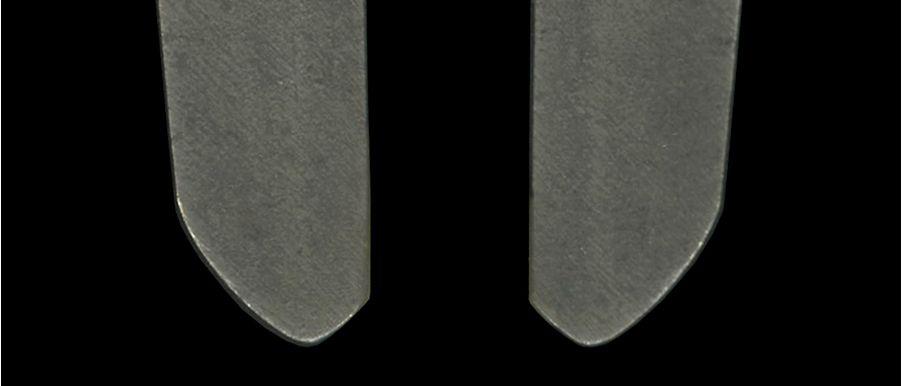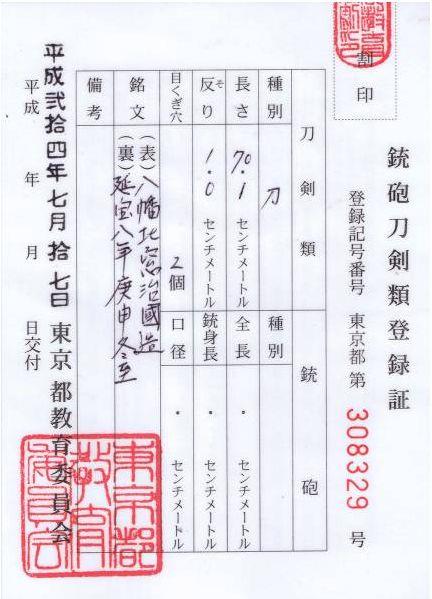 Description 
Strong points
genuine Japanese REAL Katana

made in Japan

100% handmade

by

Japanese

sword craftsman

the name of the craftsman is

Harukuni

Hokuso.


His swords are commonly purchased at

$25.000

.

Registration number: Tokyo 308329 authorized by Tokyo metropolitan Board of Education

Hamon is

Gunome midare.

Boushi is

Komaru.

Jigane is

Mokume.

Hamon

is

Nie-deki.

No large damage.

in good condition
selling from

brick and mortar store

in Tokyo

60 days money-back guarantee

Free shipping

to worldwide!

Included
Japanese katana sword x 1

Shirasaya x 1

Habaki x 1

Sword bag x 1


Size (approximation)

Cutting Edge Length: 70.1 cm (27.59 in)

Moto-haba: 3.1 cm (1.22 in)

Saki-haba: 2.1 cm (0.82 in)

Moto-gasane: 0.7 cm (0.27 in)

Saki-gasane: 0.5 cm (0.19 in)

Sori curve: 1.0 cm (0.39 in)​
​​Note: Please accept a few error

"You may lose if you do not know this!"

Recently Japanese sword "Katana" are very popular all over the world.
The scene which Tom Cruise fight against samurai with Katana on movie
"The Last Samurai" is very impressive.

Since the strength, sharpness and beauty of Japanese sword are best in the world,
people all over the world buy excellent Japanese sword.

You have great taste since you have interested in that Japanese sword!


However, there are many seller who sell Japanese sword at $100 or $200
when you search on the internet.
Those Japanese sword is imitations which are made in Chinese factory.
Although the form is similar, the sharpness, weight and feel are completely different
between Japanese real Katana from Chinese imitations.

Furthermore, it is not difficult to think that Chinese imitations
will be rusted or cause some inconvenience just after buying.


Japanese sword are all handmade by Japanese sword craftsman, not made in Chinese Factory.
Since Chinese imitations are produced on a large scale in Factory, they can sell at cheap price.

Genuine Japanese sword are all handmade by about 10 people. It takes about 1 month to create.


The famous production flow are:

Tanren (Temper)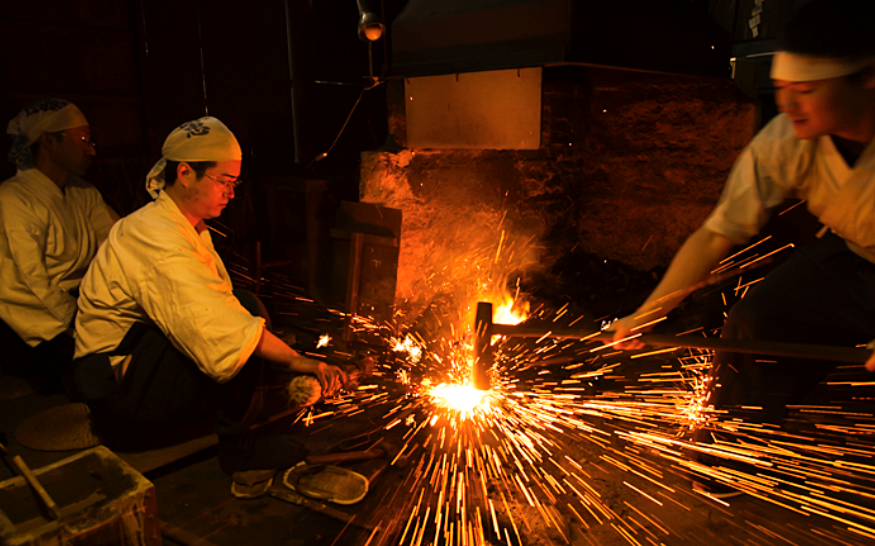 Orikaeshi Tanren (process of folding and forging)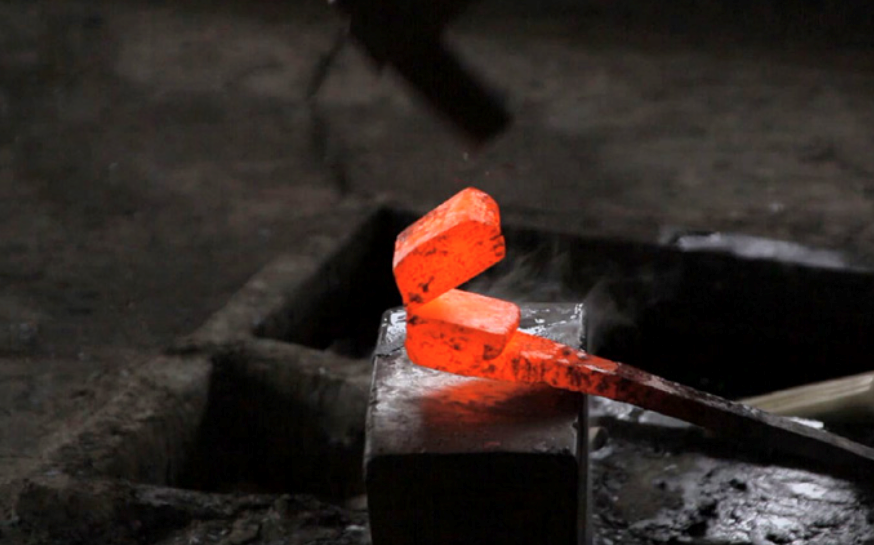 Sunobe (extending the materials to their intended length)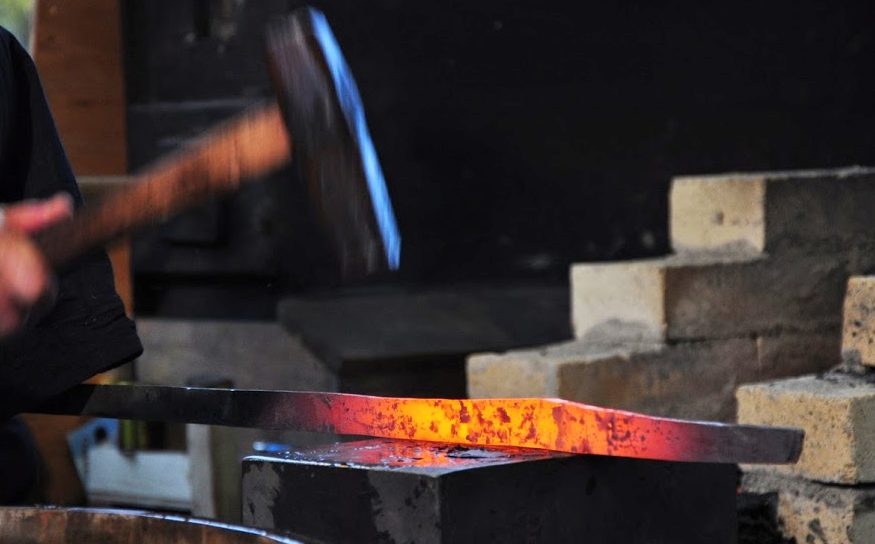 Tsuchioki (preparing the blade's temper pattern and the yaki-ire)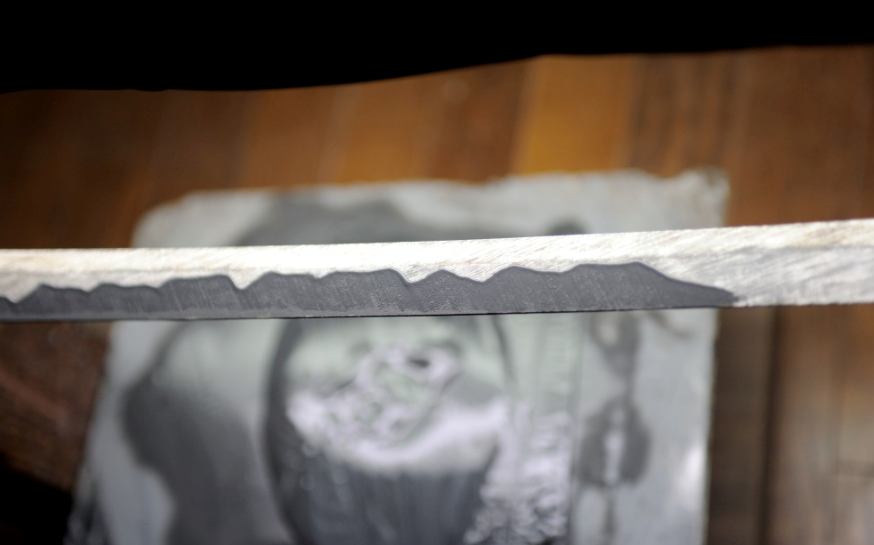 yaki-ire (the process in which the heated blade is suddenly submerged in water to cool it down quickly)




It is absolutely clear that Japanese sword cannot be purchase at $100 or $200
only considering labor cost.


There is a limited to the number of antique Japanese sword and it is Japanese precious property.
The proverb says "penny-wise and pound-foolish",
Clever you understand which sword you should purchase either genuine Katana or Chinese imitations.


Furthermore, the value of Japanese sword are going up because the demand from foreign are rising.
Please imagine that the day will come which the price of your sword you purchased at
$1000 can be sold at $2000 or $3000!


On the other hand, do you think the Chinese imitation are valuable?
From the above, it is absolutely best to purchase genuine Japanese sword than Chinese imitations.



The Japanese sword is not cheap.
Can you rely on other sellers who don't have real shop?
There may be sellers who sell poor workmanship taking advantage of online shopping.

We open Japanese swords specialty store in Tokyo
and we sell only the swords which are chosen by specialist who judge about 1000 swords in a year.
We sell only genuine Japanese swords made at reasonable price.

We promise that you will be certainly satisfied.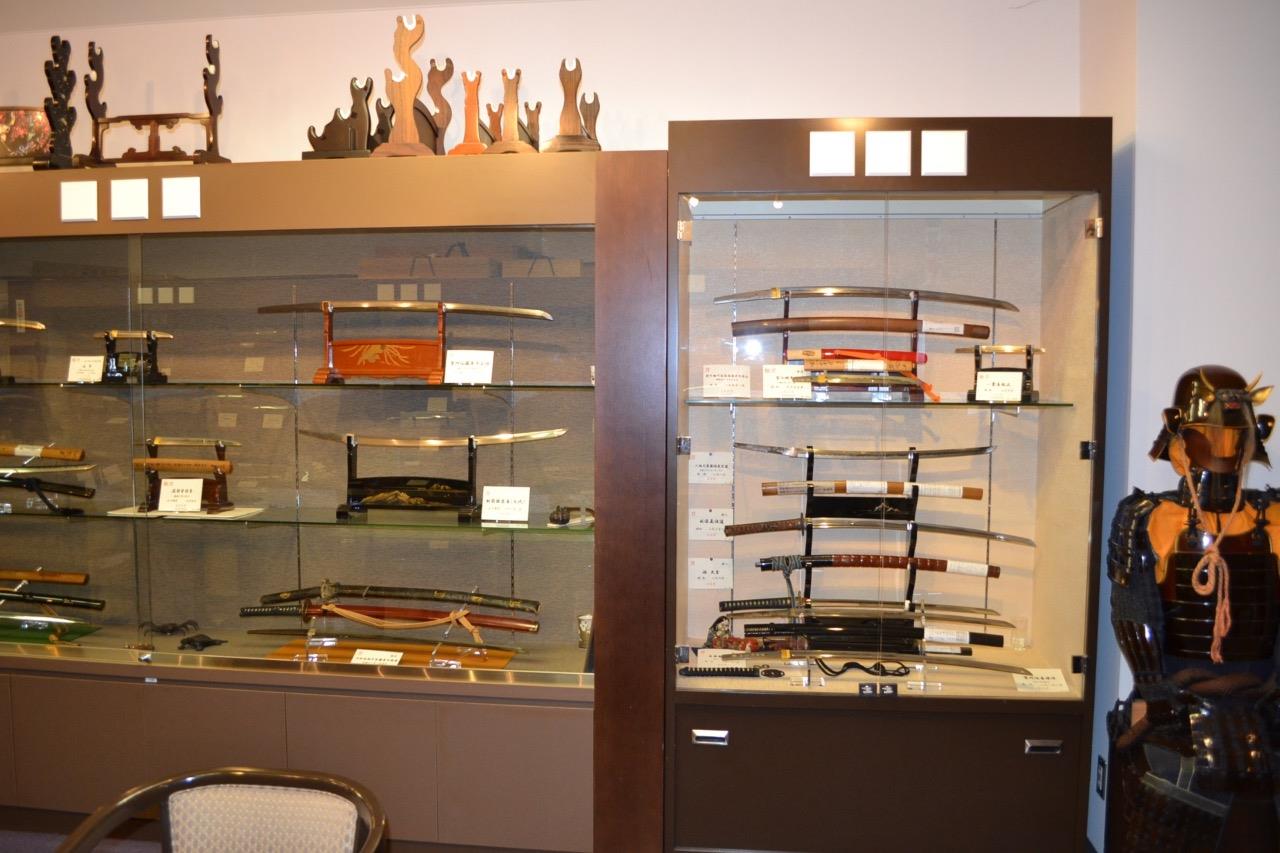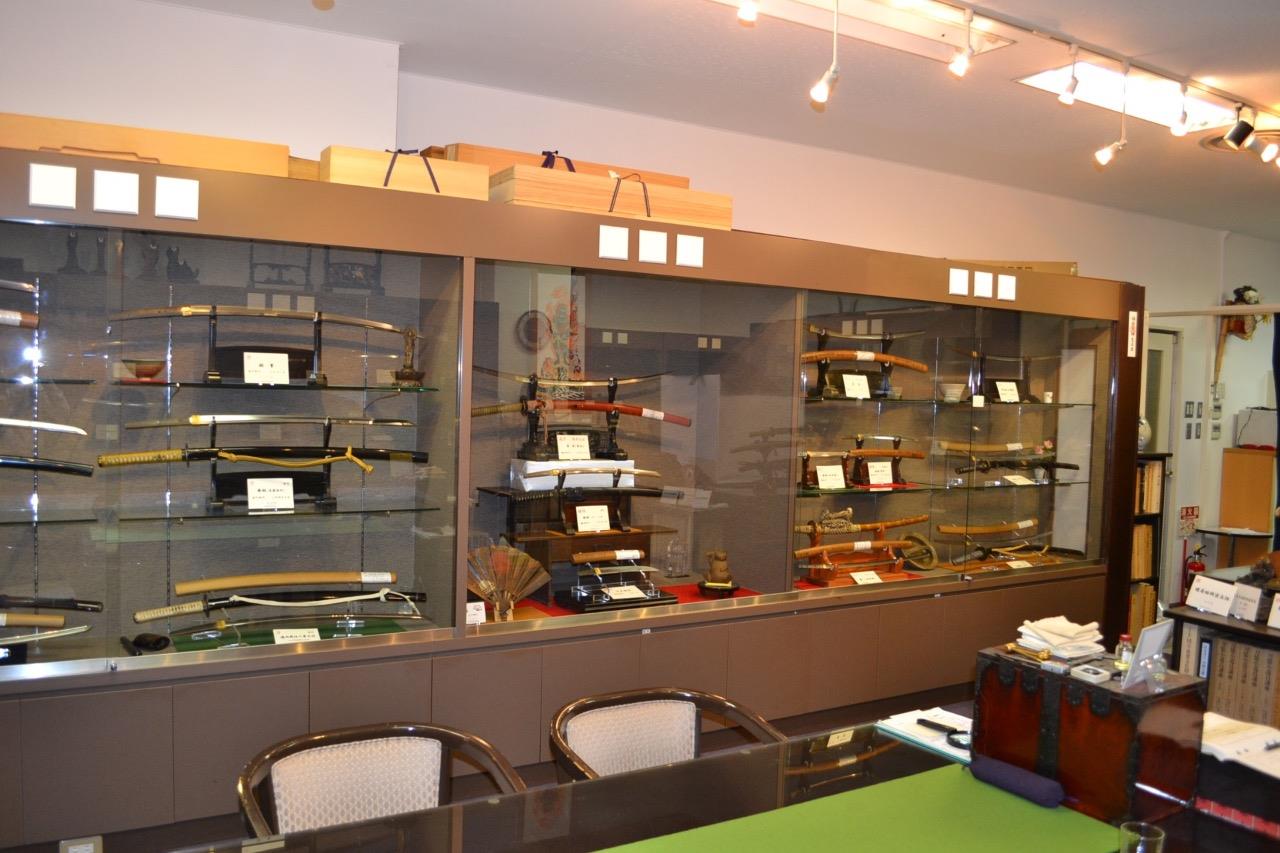 We accept PayPal only for all orders but you can buy at 3$ per day on the installment plan
of credit card company.
It is much valuable than you drink a coffee at the cafeteria.
The bright you understand clearly.



This Katana was made in Japan by Japanese skillful craftsman and very rare genuine katana.
This katana is culturally very rare with very good condition.


In spite of very rare, we offer this katana at very reasonable price because there is first-time buyer.
Also, please feel free to offer your price as we do best flexibly!


You can return in 60 days absolutely if you should not like this katana or this is not what you expected.
Any other reasons will do, for example, you have changed your mind or you no longer need.
However, if you damage this katana by yourself, you cannot return in spite of 60 days from delivery.

Though many sellers do not accept the return, we give a return warranty because
we have massively confident about our products.


As I mentioned earlier, katana is very popular all over the world.
This katana will be sold just after exhibited because this is very popular and rare.
Also, you never obtain if this is purchased by other buyer.


Please buy now if you are considering!​


 Payment 

We accept PayPal for all orders.


 Shipping 
Note(Very important. Please read carefully)

(1) The registration process to export the sword as required by the Japanese government
usually takes few weeks before shipment. Please note it.

(2) You can buy swords without any import procedure.
However, there is some countries which prohibit importing swords.

Please make sure with your country's customs before making an order or a bid
that the Japanese sword can be imported into your country without any problems.

Free Shipping Worldwide!!
Shipping Method

Shipping Costs

Estimated Delivery Time

Standard Shipping
(EMS)

FREE

4 ~ 8 days from shipping


 Return Policy 

You can return in 60 days absolutely if you should not like this katana or this is not what you expected.
Any other reasons will do, for example, you have changed your mind or you no longer need.
However, if you damage this katana by yourself, you cannot return in spite of 60 days from delivery.



 About Us 

We open Japanese swords brick and mortar store in Tokyo.
Please feel free to tell us when you come Japan.
We will invite you to our store.


 International Buyers -Please Note- 

Import duties, taxes , VAT and charges are not included in the item price or shipping charges.
These charges are the buyer's responsibility.
Please check with your country's customs office to determine what these additional costs
will be prior to bidding/buying.
These charges are normally collected by the delivering freight (shipping) company
or when you pick the item up - do not confuse them for additional shipping charges.



 Reviews of our Katana buyers 

All feedbacks are positive!
● great sword great seller
● Another great transaction, that was shipped quickly! Highly recommended!!
● As described good seller! Excellent Katana! AAAAA++++++
● beautiful sword.lightning delivery.very good communication.Thank you very much.
● Beautiful katana - great info and fast shipping. Many thanks!
● Always great communication, fast and secure shipping! A pleasure to deal with!!!
● Excellent.. a bit nicer than I thought I saw in the photos...Thank You
● Very pleased with my purchase. Arrived quickly. No problems. Great trade.
● Beautiful wakizashi. Very good polishing. Packed professionaly, good seller.
● great communication, excellent quality of purchased item. Highly satisfied
● As usual Highly RECOMMEND! Exactly as described, fast, no problems. Thank you!
● Awesome i love my sword and its exactly as described. Great seller.
● Items received, the quality is very good, just, merchants did not give such a go
● Great sword, Thank you.
● Very nice sword Thank you
● very good item, well packed, fast delivery, very happy, thank you.
● Fast shipping, good description. Thank you for the beautiful sword! AAA++++
● Great sword, hope to do business in the future
● Good delivery ,product good as described
● just as described, matches a Fuyuhiro katana I have as though made for it
● Very fast delivery and a beautiful katana thank you TA for this lovely sword .
● PROFESSIONAL SELLER GREAT COMMUNICATION & EXCELLENT DELIVERY A+A+A+ WONDERFUL
● Excellent customer service and fast shipping. Very good seller :)
● Fast and smooth transaction. Thank you.
● As usual I HIGHLY RECOMMEND!!! Great Sword, exactly as described, super fast
● Truly a amazing sword that I will always cherish! Awesome seller with A+ service
● Great item and perfect bayer*****accurate and friendly!
● Thank you for smooth transaction and wonderful item *****
● I Highly RECOMMEND!!! Exactly as described, very fast, no problems. Thank you!
● Thank You for special Item. Very please with purchase. A+ Seller Aloha :)
● Fast shipping, very nice seller
● Everything perfect. Very kind and correct. Best note
● Beautiful Sword! Super fast shipping! Excellent communication. Domo Arrigato
● Super awesome seller!! Thank you!
● thanks, one of the best sellers
● thank you its a beautiful sword im very happy
● This is my 2nd sword and I am going for a 3rd one soon from TA Tokyo/high5japan.
● Nice, really loved it. Very good seller and very good service. Great wrapping
● Great communication in the buying process; quick shipment; item as advertised.
● Thank you+++++
● Really happy with this item and first class service. Brilliant!!+++++
● Excellent item and well packaged and fast fair shipping!
● Beautiful Sword! Super fast shipping! Excellent commutation Thanks!!
● Item Exactly as Described; Great Communication; Very Good Packaging; A+++
● Great seller, honest, fast, a pleasure to work with in every way!
● super!!!!!!!!!!
● A+ Ichiban! Seller is quick, courteous, & all around great. Awesome nihonto!!!!
● Great Communication; Item Exactly as Decribed; Very Good Packaging; A+++
● Fast shipping, well packed, great comms, nice item, recommended
● one of the nicest swords I have ever seen, thank you!!! AAA+
● arrived 3 weeks earlier than expected. Very pleased with speed, packing, etc.
● AAA SELLER +++
● Excellent blade and koshirae - top of the line seller A++++
● 3rd sword purchase very happy item as described excellent communication aaa+++
● Thank you so much, it is a beautiful sword.
● 2nd purchase from this seller excellent item as described thanks
● The best seller. Everything is ok. Very honest and responsible. Thank you.
● Excellent service, hope to deal with the gentleman again. Personal service
● A truly beautiful sword. Many thanks.
● Great seller,exactly as described. Looking forward to doing more business w/you
● transaction excellent ,shipping fast ,very professional dealer ,will buy again
● item as described fast dispatch thanks
● Easy , fast excellent service a++++++
● Beautiful sword, exactly as described. Buy w/complete confidence! AAA+++ Seller!
● A Beautiful sword, fast shipping and great communication. Thanks again comrade
● Excellent item, exactly as described. Great seller! Buy w/complete confidence!
● Packed very well for long journey, will be watching for other items. Domoarigato
Find Similar Products by Category